The CRL site observation App is now available. Please follow the details on the posters that explain how to access the App, how to complete and submit observations relating to Safety, Environment or Quality as well as innovations.

The poster can be downloaded here

The dashboard can be accessed here

The form can be accessed here

The SHEQ group will review the observations on a monthly basis to identify any trends and key learning points.
Any high risk items will be distributed immediately to Directors and RMs to ensure they are actioned.
8th November 2021

Launch of site observation App

Submitted by Steve Jones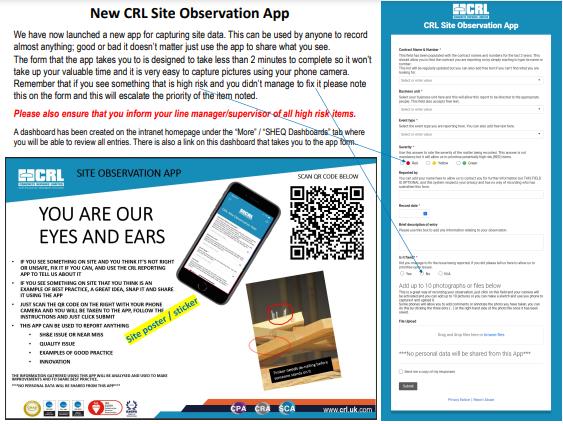 Click the image to open the poster