13 January 2020


Recently completed marine project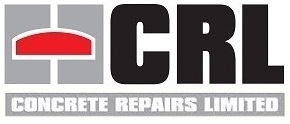 Berths 4 & 5 in the Port of Sheerness are constructed of 45 concrete caissons forming a RoRo pontoon. The pontoon acts as a platform for vehicles being loaded and unloaded from vehicle transport ships. In 2016 it was found that due to the large ships hitting the pontoon, structural damage had been caused to the walls of the berths and repairs were required.

The main works consisted of concrete repairs, reconstruction of 4 no. of the caissons internal walls, application of MCI's and deck membrane, and the installation of stainless steel protective impact strips to the pontoon surfaces to protect the newly repaired and coated deck. Reconstruction of the walls internal faces consisted of installing a new reinforced steel cage and building up the wall using sprayed concrete.

To facilitate the repairs it was necessary to pump the caisson ballast water out and keep the internals dry. The ballast water was then replaced in each compartment on completion of the works.
The works were carried out under 'live' conditions, with the berths remaining operational at all times.