19 April 2016 - Croeso i Cymru (Welcome to Wales)

CRL's renewables team are fast approaching the half way point at Pen y Cymoedd Wind Energy Project (PyC) in Wales.

This windfarm, the largest onshore windfarm in Wales, is fast taking shape and the CRL turbine grouting team are working hard to keep up with the Siemens turbine erection teams.

This project is the first of several projects to be carried out under a framework agreement negotiated with Siemens for specialist grouting works throughout the UK and Ireland.

This week saw a site visit by Andy Came and Nigel Roper to see how the team are getting on and on, probably the best day of the year so far, they were treated to glorious Welsh sunshine and phenomenal views of the mountainous setting where the turbines are being erected.

All CRL visitors were made very welcome by the Siemens site team and the benefits of working in a partnership type agreement, on a project of this scale, becomes immediately apparent with everyone treated as part of the one big team, irrespective of how small our contribution is to the overall turbine construction.

You will see a selection of photographs in the slideshow on this news page and we have also added a short video of three turbine blades being delivered whilst we were on site, they are huge!!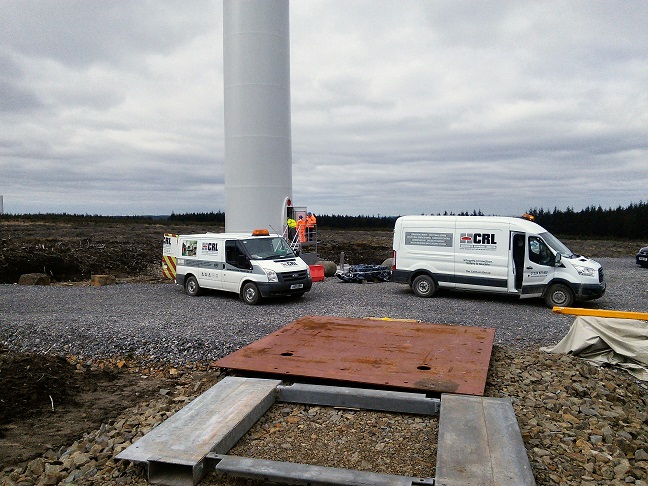 Watch the video of the turbine blade delivery here