5 October 2018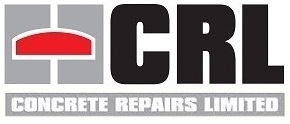 CRL Bristol are now on Phase 2 of the concrete repair and CP installation works to the flyover close to the famous Bournemouth Pier. The works commenced in February 2018 and are planned for completion in November 2018.

The works involves concrete repairs to the flat soffit of flyover, removal/making safe of a previously failed CP system (not installed by CRL) and the installation of a new 'mesh & overlay' system to approximately 600m2 of the soffit. Also installation of MMO Titanium tubular anodes to the two half joints in the flyover.

The surface preparation to the concrete for the new ICCP system has been difficult due to the size and hardness of the aggregate. See photo No. 3 using the robotic hydrodemolition equipment used, which can work at a rate of 100M2 per shift and has the benefits of containment of the water and debris using its' shroud. This machine was running at 42,000 PSI.

Other difficulties to overcome were the bonding of the stainless steel dowels in the bridge half joints and getting as much of the discrete anodes into the half joints zones. The solution to the bonding of dowels involved placing a continuous 6mm diameter stainless steel rod and carefully tack welding it to each of the dowels inside the 50mm expansion joint gap. Well done to CRL Adam Walas for this precision welding! The discrete anodes are modified by either cutting down in length or shielding with insulated heatshrink. This is to make use of the holes where reinforcement was encountered in half joint as the Client is concerned about the structural integrity of the flyover at these points and didn't want lots of over drilling.

Currently the site team are installing the Castle LD25 reference electrodes and anode mesh in advance of the temporary opening of the flyover for the Bournemouth Marathon on 6th - 7th of October.

The site team are on programme despite the difficulties experienced technically and with working in a very open public domain, with lots of seaside tourists enquiring about the works with interest.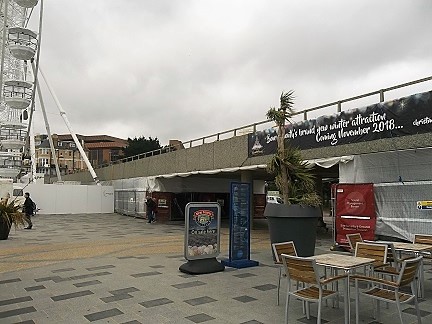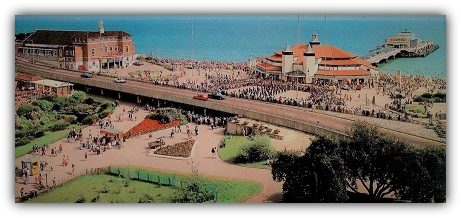 Pier Approach Flyover in Bournemouth