13 February 2018

January time lapse video and virtual walk-through.
This virtual walkthrough link provides an insight into the challenging conditions and limited space under the M5 faced by our workforce. There's a lot that goes on under there during the several stages of repair work so some comments have been added. However, if you have any questions, please ask.

https://my.matterport.com/show/?m=fDJAbPkBKJr

At more than £100 million, M5 Oldbury is the largest concrete repair project, by value, ever carried out in Britain.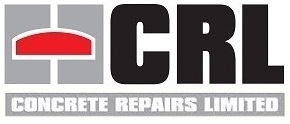 Work is well under way along a two mile section on the viaduct's southbound carriageway, between junctions 1 and 2. Later this year work will switch to the northbound carriageway.

There are almost 500 people on the project, who have so far worked more than 660,000 hours. They are involved in:

• Erecting almost 400 km of scaffolding - with enough scaffold boards to cover seven football pitches and enough staircases and loading bays to get to the top of Ben Nevis and Snowdon.
• Removing and reconstructing more than 10,000 cubic metres of concrete joints.
• Removing and replacing an estimated 4,000 tonnes of concrete.
• Removing and replacing 30,000 tonnes of road surface.
• Removing and replacing more than 100,000 square metres of existing waterproofing.
• Removing and replacing 200 tonnes of steel that reinforces the structure.
• Removing and replacing 250 lighting columns.
• Replacing 5km of drainage, to prevent flooding.
• Removing and replacing 10km of cabling.

So far, on the southbound carriageway, concrete testing has been completed, over half the bridge joints have been repaired, with almost 3,500 other repairs taking place and more than 70 safety barriers (parapets) have been replaced with specially designed units that will receive new lighting columns.

There are around 175 'deck end' joints on the southbound carriageway. Once the joint has had the concrete to be replaced removed by hydro-demolition the joint and reinforcement is then cleaned up and prepared to receive new concrete. The new concrete is mixed, poured in and compacted.

Samples of the concrete are taken for strength testing in the on-site lab. The concrete is then 'finished' and then left to set and 'cure' or gain strength over time. The joints are repaired in two halves, allowing a service and emergency lane to run through the works.

Other work on the structure includes extensive welding and gantry and handrail painting.

More than 20 apprentices, including engineers and quantity surveyors, are also involved in helping deliver the scheme.

Around 40 per cent of the 3.2 km section of the M5 between junctions 1 and 2 either crosses, straddles or runs alongside a canal, the River Tame and the railway line into Birmingham. In collaboration with Canal and Rivers Trust, both the canals and towpaths are being kept open throughout our work.

To keep the motorway open, a contraflow system is in place with traffic currently using the northbound carriageway and two lanes operating in each direction, along with a 30mph speed limit.

Slip roads at junctions 1 and 2 have been kept open to ease effects on the local network. Motorists are reminded to consider using alternative routes while the vital work takes place.