CRL is the main contractor on this prestigious Category A listed building.

The stakeholders being Scottish Borders Council, Historic Environmental Scotland and various other funding bodies. The design team being David Narro Associates (Structural Engineers), Reiach and Hall Architects, Irons Foulner Engineers (M&E), and Morham & Brotchie Partnership (PQS).

The building was designed by Peter Womersley, a British Architect known for his brutalist concrete structures of the 50's, 60's and 70's. Collaborating with engineers Ove Arup, he designed a stadium for Gala Fairydean F.C. (1963), incorporating cantilevered structures of board-marked concrete to create the effect of a floating canopy.


CRL Scotland Progressing With £1.1M Netherdale Stand Repairs
Alec Rae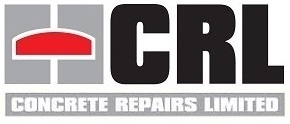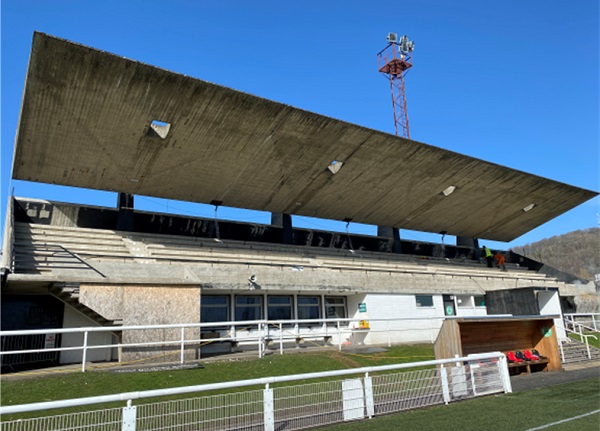 The ground's most striking feature is the main stand, which was opened in 1964. With a capacity of 500 it is the largest stand in the Scottish Borders. The concrete structure is sometimes sarcastically dubbed as "the San Siro of the Borders". It was awarded a 'B' category listing by Historic Scotland in December 2006, which means the "character and setting" of the building must be preserved for "future generations".

Historic Scotland upgraded its listing to 'A' category in December 2013, stating that the stand is "a significant work of late modernist architecture in Scotland".

CRL works include concrete repairs to the whole structure using a new technique of moulds made with silicone liners to replicate the board finishes of the original struck concrete shutters in this case CRL are at the cutting edge of restoration of concrete works and have been working very closely with Steve Wood of David Narro and Associates who are the clients project managers on the contract.

In addition, CRL are project managing packages of builders work including refurbishing all the timber seating glazing and decoration, to mention just a few trades.

The contract is very challenging as the stadium is still open for business and CRL have had to coordinate closely with the stadiums staff to allow access to the changing rooms and hospitality facilities while still keeping the construction works separate and adhering to all the Health and Safety regulations.

Watch the FlyRound video here