11 June 2015
Midland Link Motorways - update
P25 Gravelly Hill

The CRL team has just passed the halfway point on the 51 week P25 Scheme underneath the M6 at Spaghetti Junction in Birmingham.

Works are proceeding on programme.

Five structures are close to completion, with scaffolding in place to a total of 11 structures.

Cathodic protection installation is progressing well, and sprayed concrete overlay is almost complete on the first phase of five structures.

Congratulations to the site team, led by Paul Quinlan, on the achievements so far.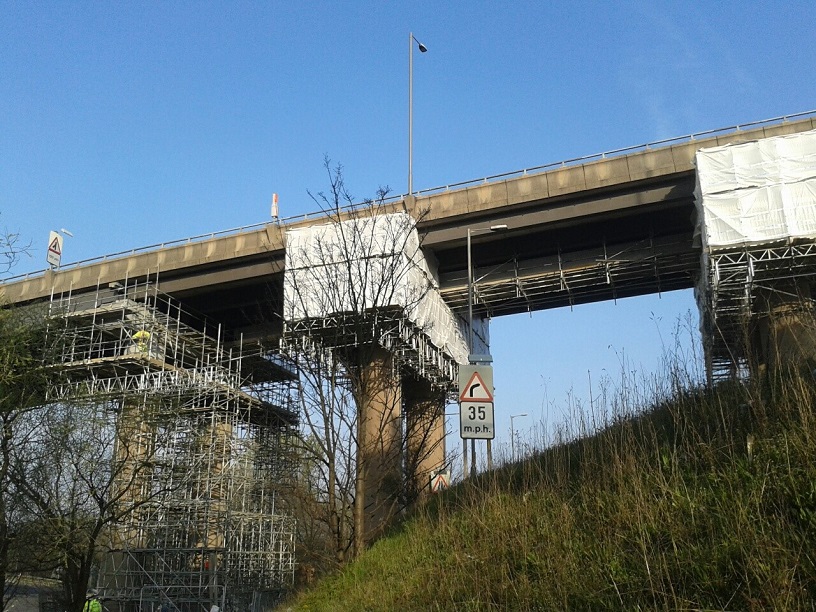 Image shows underslung scaffolds which are linked at high level - M6 Gravelly Hill

(Click to enlarge)