24 February 2020

Highways England Area 10 Update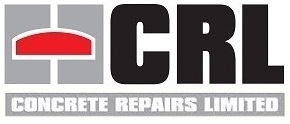 CRL have been appointed Principal Contractor to Highways England. We are working together with novated subcontractors to the HE as well as our own appointed subcontractors to deliver this scheme. CRL have completed widespread concrete repairs and multiple galvanic anodes to each of the four structures. The value of the CRL direct works is in excess of £1.4 million with an overall contract value surpassing the £4 million mark.
CRL established the Main Compound at Junction 20 where our site offices are located and the first of three novated subcontractors to HE - Colas, Roocroft and Carnell - are close to completing their works to get the project finished.

Works so far include installation of the traffic management system to both sides of the carriageway, removing the existing VRS, setting up areas for the satellite site welfare - including lay-down areas adjacent to each structure, creating cofferdams with sheet piles around each of the piers, excavation down to expose the foundation bases and reinforcement placement including casting of all the leaf piers. Prior to the piers being re-cast, access scaffolds for the hydrodemolition of the existing concrete structures by our jetting contractor, had to be completed. Currently, the backfilling and reinstatement operations are in full swing, following removal of the sheet piles to the coffer dams and re-stoning of the barrier foundations sections. Slip formed barriers have now also been completed at one of the 4 site locations.

CRL - as the principal contractor (PC) for the project - have been tasked to oversee all the health and safety aspects of the works, as well as the co-ordination and programming of all activities for all contractors. We have introduced an "Observation Card" system which provides all operatives and staff with an easy - and anonymous - method of reporting any unsafe acts or conditions, back to management to act upon. To date we have received almost 100 observation cards, which have helped us to tailor the signage around the site as well as to emphasise points in the inductions and toolbox talks, improving the safety of all those on or around our site.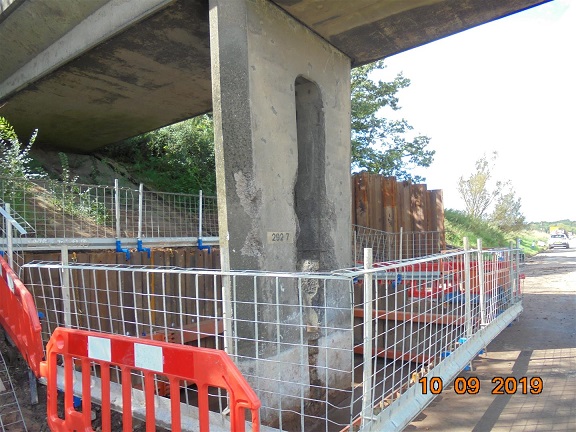 CRL have embarked on the first new project in the Area 10 Highways England region, for a bridge refurbishment contract between Junctions 19 and 20 on the M6.
The scheme involves carrying out repair and strengthening to both the Northbound and Southbound verge piers of Whitley Lane Bridge and Gore Farm Bridge. The scope of works involves converting the existing piers into leaf piers with full height encapsulation, installing two different types of galvanic anodes for corrosion control and placement of approach and departure Vehicle Restraint Systems (VRS) to the front of all four pier locations.