We have just delivered our second bridge to North Yorkshire County Council this time at Sands End near Whitby. Summer visitors to Sands End had to negotiate a narrow stone bridge to cross the East Row Beck on foot so a new footbridge was planned by the County Council.

North Yorkshire CC purchased the footbridge from Lifespan Structures and a local civil engineering contractor carried out the installation on site.

The bridge span is 17m and width 3m which makes it our largest footbridge to date. The parapet handrails are aluminium as specified by the Client to match nearby railings. The deck weighed 6 tonnes so it could easily be lifted using two excavators. If a steel bridge had been used the weight would have been 15+ tonnes and it would have required a road closure and crane lift.

North Yorkshire CC were very pleased with our service and we hope to secure further orders in the near future. Our next bridge will be delivered to a London Borough Council in May.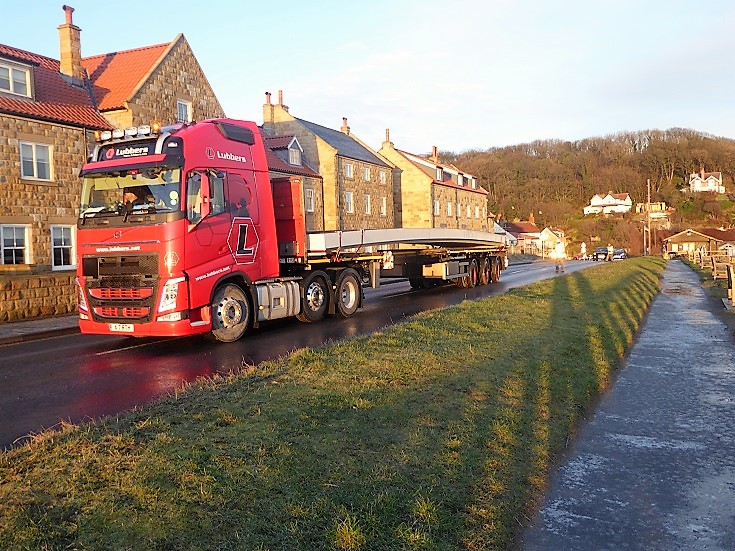 6 March 2017

Lifespan delivers another footbridge!