1 January 2016
Happy New Year

I would like to welcome you all back to work after your Christmas Break and wish you a very Happy New Year. I do hope that you had a relaxing break with just a little time to unwind and have fun. And to those of you that had to work, a very big thank you.

Centura Group Companies will be starting 2016 in good shape. All our companies contributed to strong sales in the first half of the financial year and I really hope that the momentum will continue. At the end of last year each of our business units was working on varied and exciting opportunities many of which will be turned in to sales during 2016. There is confidence in the market but our clients' expectations demand only the very best from their suppliers. And of course all Centura companies have demonstrated time after time just what a brilliant service we can deliver.

In 2016 our SHEQ audits in CRL will be looking for compliance to revised and updated standards. There will be change in some of our SHEQ procedures during 2016. These procedures are important and I urge you to comply with any changes when they are communicated to you.

The control of costs, the management of quality and the ability to create and maintain a safe place of work has been brilliant in the past 12 months. So has our training and innovation. I want you all to maintain that focus during 2016 so that in 12 months we will be able to look back on an even more successful trading period.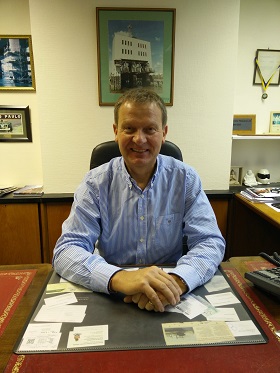 Of particular note is that 2016 marks the 10th Anniversary of our independence and the creation of the Centura Group. I would like to offer my sincere thanks to all those who helped to manage that change and to build the strong foundations on which we trade today.

It is great to be part of such a resourceful and confident team. Let's have a great 2016 together.

Tony