10 June 2019

Refurbishment of Green Street MSCP, St Helier, Jersey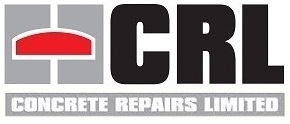 CRL Bristol are currently working to undertake the full refurbishment of Green Street MSCP, which is set right in the heart of St Helier, Jersey working directly for States of Jersey.

The five storey car park which is primarily used for commuters working in St Helier, is receiving the full package, previously undertaken with great success by CRL to Patriotic Street, Pier Road and Sand Street multi-storey car parks.

The 33 week long project which is now entering the mid way point involves removal of defective deck and wall coatings, concrete repairs, joint replacement, anti-carbonation, Aquaron and Triflex waterproof coatings throughout. All perimeter elevations are also being cleaned, repaired and redecorated working off independent scaffolding.

CRL have a wide range of specialist island based sub-contractors on-site, including fencing replacement, scaffolding, decorations and extensive electrical and lightning upgrade works to deliver this scheme.

CRL Bristol would like to thank the site team for their ongoing hard work and commitment.