09 December 2019


2019 Concrete Society Awards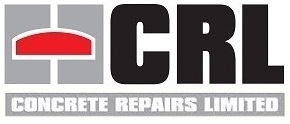 Congratulations to the Alliance team who were awarded the 'Repair and Refurbishment Project of the Year' from the Structural Concrete Alliance at the prestigious Concrete Society Awards on Wednesday 20 November 2019 for their work on the M5 Oldbury Viaduct.

Concrete Repairs Limited formed an alliance partnership with VolkerLaser, who worked together to undertake the largest ever concrete repair project ever carried out in the UK. This involved essential repair work to the concrete decks, deck ends and cross-head beams on a 3.2km long elevated section on the M5 to the west of Birmingham.

The Concrete Society Awards celebrate excellence in concrete across the UK and the judges praised the Alliance for genuine collaboration and innovative methodology, as well as demonstrating how sharing lessons learnt and resources can lead to outstanding achievements.

The photograph shows Dave Burgess CRL s' Highways Director and Keith Barrow from Volkerlaser collecting the award from Anton Du Beke.